Responsible consumption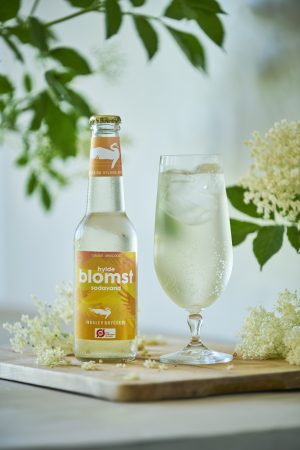 We guide consumers to enjoy alcohol and other products in moderation, bearing in mind that there are also people who want to abstain from alcohol. Olvi Group organises activities to support responsible drinking in each of its countries of operation annually. We also cooperate closely with national and international operators and organisations to promote the moderate consumption of  alcohol.
Growth has continued in beers, long drinks and ciders. In 2021, each brewery in Olvi Group  expanded its non-alcoholic beer selection and product segment. For example, a non-alcoholic  version of A. Le Coq Porter was launched in special beers.  Non-alcoholic cocktails under the Le Coq Virgin brand were launched in Finland and the Baltic countries, alongside premium soft drinks. OLVI Premium soft drinks, Sour Raspberry and Brewed Lime, are soft drinks made to the  adult taste that can also be enjoyed in situations where alcohol is normally consumed.
Many new, healthier products were introduced during 2021. In Finland, Olvi launched OLVI 2.0  soft drinks, which contain no sugar or aspartame. These sugar-free products performed very well in  many taste tests. A. Le Coq introduced smoothies, and Cēsu Alus introduced highly popular  mineral waters that contain birch sap.
We have invested in a diverse range of sustainable product packaging for a long time. Our cans and glass and plastic bottles contain recycled material, as do our corrugated cardboard packaging and shrink wrap. We are continuing our work to optimise the use of materials and increase the  proportion of recycled materials in this packaging, and are seeking to communicate this more clearly to consumers. To promote responsible consumption, we are also including smaller sizes in our product categories.