Reducing our carbon footprint
In the reduction of the carbon footprint, minimizing emissions from our operations and improving our resource efficiency have a central role.
Emissions from our operations
Carbon dioxide emissions from production originate mostly from production plants and transports. The most substantial emission sources at a production plant are heating and electricity consumption, as well as carbon dioxide emissions at the cooling stage.
Emissions from transports and distribution are minimised to the best possible extent through optimisation of the delivery chain and routes. We focus on shortening our total transport routes and loading lorries more efficiently.
We are further developing our emission reporting to better indentify emissions from various production phases and other operations. In 2021, we focused on examining the climate impacts of our operations in more detail, and the Group participated in the CDP's climate emission reporting assessment for the first time.
More green energy and renewable energy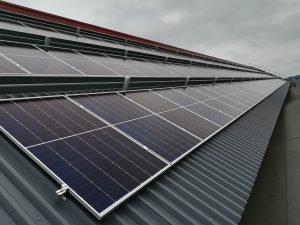 In 2021, the electricity consumption of Group companies was reduced by 4.5% thanks to energy-efficient choices. As much as 68% of electrical power consumed by the Group's breweries is already green. Steam and heat consumption increased by 4.4% from 2020. The increase was largely due to the product portfolio and weather conditions. We seek to reduce our steam and heat consumption to and below the 2020 level
Our goal is to increase the share of renewable energy and move to renewable energy in the Group companies as far as possible. We will further study opportunities to use renewable energy, such as solar panels. We are also focusing on increasing the consumption of biofuel in the Group companies.