Competence development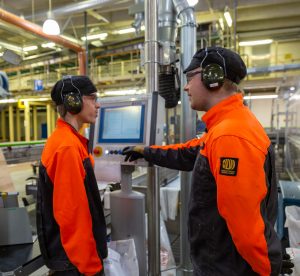 We want to support and to commit our employees to perform as effectively as possible in their work. We take care of our employees' expertise and development by organizing company-level and Group-level training and developing operations.
We monitor our employees' skills and development needs through annual performance based and development reviews. Through these reviews, we ensure that our employees have sufficient  competence for their jobs, as well as clear goals and responsibilities.
We introduced a common online learning environment in 2021. The learning environment  enables consistent training across the Group.
We monitor how much time each employee spends training. In 2021, the Group's employees spent an average of 7 hours on training, which was slightly more than in the previous year. Because of the coronavirus pandemic, training has mainly been provided online, and our employees have  participated actively in training.
In 2022, we will continue to develop the monitoring of training by improving our training record
practices to ensure appropriate monitoring. We are also focusing on using digitalisation in  personal competence development and job improvement. In addition, we are continuing our work to share good practices between the Group companies, because we want to improve our operations together and learn from one anohter.