Case: The Recreational Lounge for employees
A. Le Coq is more than just a place of work. We have always acted for creating a safe and comfortable work environment that takes into account the needs of our employees and offers modern solutions.
The employee welfare survey conducted in 2019 revealed that the production workers need better opportunities for relaxation. The employees wished a recreation room where they could relax, eat and rest from the work environment. We started the planning process and asked from the employees about their wishes about  the location and the furnishings. When the location was clear, we started with construction works for creating an ample room. We asked help from an interior designer who gave a lot of good advice, i.e. adding roof windows for increasing daylight, cozy lighting, tranquilizing colour gamma and suitable choice of furniture.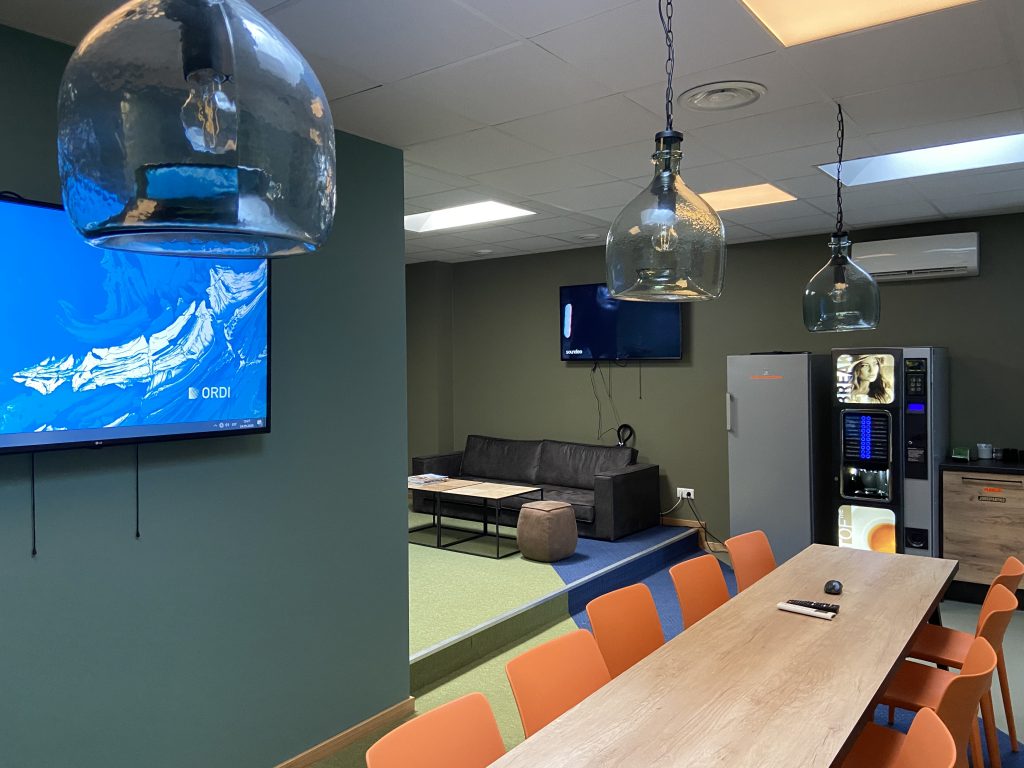 Today, the recreation lounge has two massage chairs chosen by employees and a wall bar to take care of one's physical health, a low sofa with the possibility to place the legs higher. On the kitchen side there are new kitchen appliances, including a coffee machine, two dishwashers, a fridge, new dishes. There are two TVs on the walls, from which you can choose the music or relaxation program that suits, but you can also switch to the  production channel to see whether the filling lines run smoothly. This gives to the production operators the opportunity to drink coffee peacefully, if everything is fine on the route and enjoy the lounge for longer.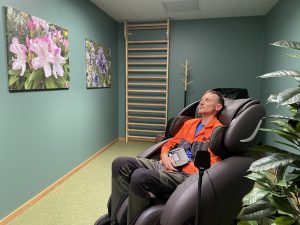 The lounge, which opened at the end of July 2020, has been well received by the staff. The new recreation lounge is a relaxation place initiated by the employees and created in cooperation with them, which creates the pleasant work environment and takes into account the employees' wishes. The goal of A. Le Coq is to provide employees with an environment that inspires them to achieve the best results and where all employees are regarded and respected.
Published 25 September, 2020