Creating Value for Stakeholders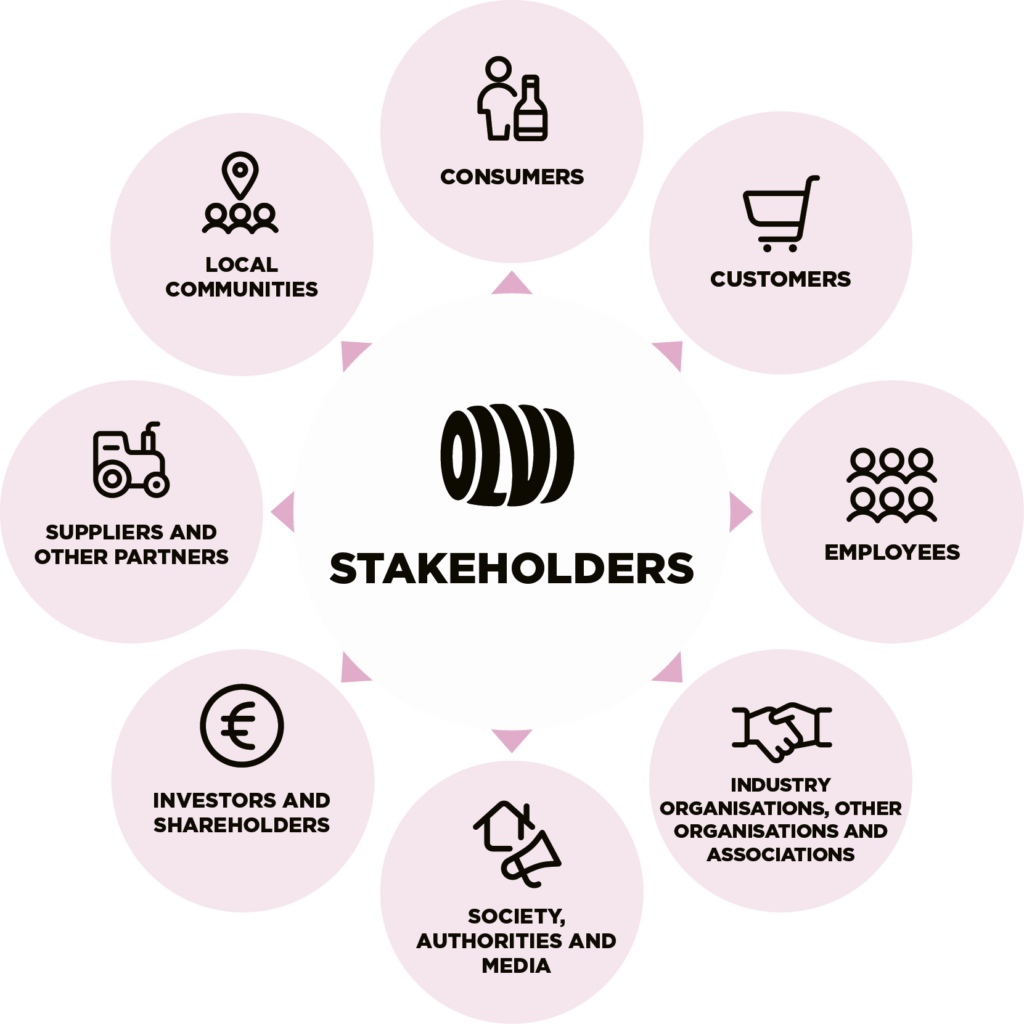 We want to engage in impactful cooperation and create value together with our stakeholders. The financial and social impacts of our operations are reflected in our operating environment through, for example, local presence and employment.
Value is created for Olvi and its stakeholders as a result of Olvi Group's operations and value chain. Developing our cooperation partnerships with our stakeholders is one of our key sustainability goals. We have identified eight key stakeholder groups.
To create value, we need resources that enable our value chain to produce outputs. Olvi Group's value creation model describes our value chain's value creation that includes, for example, financial development, tax footprint, local presence, and employment. We also create value through our social responsibility actions, such as by participating actively in the promotion of our locations' vitality and sustainability.
The assessment and prevention of sustainability risks is important in order to guarantee stable and sustainable business operations and to promote sustainable development. This way, we can also respond to our stakeholders' expectations on the development of even more sustainable business operations.
Our focuses
SHARED VALUE CREATION AND COOPERATION
Achieving a wider impact to promote sustainable development requires cooperation throughout the value chain. We want to engage in impactful stakeholder work with each stakeholder group. Read more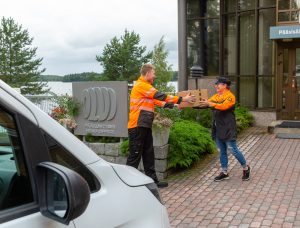 LOCAL PRESENCE AND EMPLOYMENT
We want to cooperate closely with our local communities and contribute to local vitality. We employ a considerable number of people directly or indirectly. Read more
FINANCIAL DEVELOPMENT AND TAX FOOTPRINT
Olvi Group's positive financial development secures the generation of value to our stakeholders. We pay our taxes and fees in accordance with local legislation in each of the countries where we operate. Read more
SOCIAL RESPONSIBILITY
We create value for our stakeholders by operating sustainably in society. All Group companies have operating principles for charity and sponsorship. Read more
SUSTAINABILITY RISK MANAGEMENT
Risk management is a part of Olvi Group's everyday management and operations. Sustainability risks are assessed in connection with risk assessments. Read more
Get to Know to Other Themes